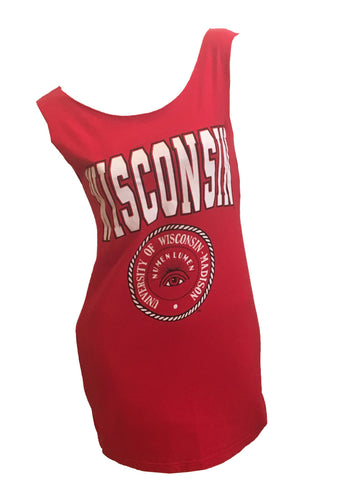 Sold Out
WISCONSIN University Madison Reshaped T-shirt/ Dress sz. S / M
$30.00 USD
This product is unavailable
Soft pre-loved cotton tee restyled by Hollywood Babylon.
Looks great worn a multitude of ways including layered over leggings as a tunic or a mini dress.
We only have one, so get it or regret it!
All of our re-styled t-shirts vary slightly in length - some are shorter and depending on your height, might fit more as a tunic than a dress - check the measurements below to get an idea of length as well.
Please also note since most of these are made from recycled and pre-loved t-shirts - some may have a more distressed vintage t-shirt look/feel than others. Please see pics! 
Underarm seam to Underarm seam: 17 inches
Waist: 16 inches
Hips: 18 inches
Length (top of shoulder to hem): 31 inches
Size Guide
Have a question? Don't see what you're looking for? Email Us